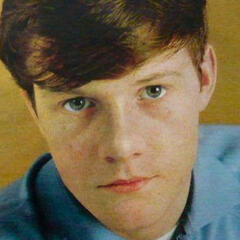 DO YA KNOW IT???
❤️ marty / marbles
❤️ 19 (24.11.99)
❤️ gay for boys & trans (afab;they/them)
❤️ SINGLE
❤️ autistic
❤️ ocd
❤️ white&portuguese
❤️ #1 fan of both tommy quickly & yoko ono n that's facts
Marty McFly - Back To The Future (1985, 1988, 1989, 2012)
Luanne Platter - King Of The Hill
Interests
💖 Tommy Quickly
💖 Yoko Ono
💖 J*hn L*nn*n
💖 The Beatles
💖 Barbie, Dolls
💖 history of the 20th century (mostly 1940s-1980s)
💖 Game Grumps
💖 SONIC X!!! (my v first special interest is Back)
💖 Minecraft!!! (find my switch friendcode on the contact page)
💖 maps
💖 exact dates & times
the beatles?
yeah, the beatles!
💖 Favorite Beatle: Yoko
💖 Favorite Album: Beatles For Sale
💖 Favorite Movie: all of them are garbage but Help! is the only one i can watch all the way through. too bad it's the worst one
💖 and i love Brian Epstein and Stuart Sutcliffe (and you would too)
💖 feel free 2 ask me anything at all. anything.
💖 if we're friends you can ask me for my beatles photo blog on tumblr
TRIGGERS
⚫️ infertility
⚫️ miscarriage
⚫️ child/infant death
⚫️ abortion (IM 100% PRO CHOICE DONT WORRY)
⚫️ forced sterilization
⚫️ reproductive harm
⚫️ GENDERBENDS I CANNOT STRESS ENOUGH HOW UNCOMFORTABLE THEY MAKE ME AS A TRANS PERSON (eg fem![character] or masc![character] or "rule 34" like Please No)
⚫️ any b.girls who aren't yoko, nancy, babs, or liv (long story)
⚫️ george harrison 1967-1977 (except when he shaved in 1968/1969) but esp not his music from those years

i actually saw mo in the most incredible fucking outfit like a week ago and i was like wow. also talking about cyn is just difficult emotionally for me but... yeah
mostly music but, More Interests
💜 Bob Dylan but i'm a fake fan who almost exclusively listens to Blood On The Tracks and like 5 tracks off of H61R. i've listened to his first ummmmmm 4, 5 albums in full but i haven't really absorbed them and i'm mostly just picking and choosing songs to put on my Sensitive Bobby playlist
💜 Fanny (1970-1974 all girl rock band, whose main/original lineup consisted of 3 out of 4 of them being wlw)
💜 Harry Styles. i just have no idea what the fuck he's doing at any given time tho. i'm just waiting on the next album to drop like wtf 😔
💜 Moonrise Kingdom. wes anderson retire bitch
💜 tho i don't rlly participate in the fandom i've rewatched Stranger Things like a million times
here's where u can find me. idk how to make the discord button work but right now i'm pauls broken a glass #0614
My Nintendo Switch friendcode is
SW-0850-7296-0225
my twitter, tumblr, toyhouse, and my deviantart are below!